At the 26th Conference of ANPROTEC, held in Fortaleza, certificates of incubators were delivered that have achieved the "standards" Reference Center methodology for Support for New Projects (heartwood). Nine certified 3 They are Santa Catarina!
Check cerificadas:
Entrepreneurship and Innovation Center of the Federal University of Goiás (CEI-PROINE) – Goiania
Business Center for Advanced Technology (CELTIC) – Florianópolis
Technology Incubator Center – CIT (FUNDETEC) – Rattlesnake
Multisectoral incubator of technology-based companies and Innovation PUCRS (RAIAR) – Porto Alegre
ITNC – Technology Incubator Softville – Joinville
Enterprise Institute Incubation and Technological Innovation (IEITEC) – Canoas
Midi Technology – Florianópolis
Porto Digital Incubation Center – Recife
Central Technology Incubator Natal (ITNC) – Natal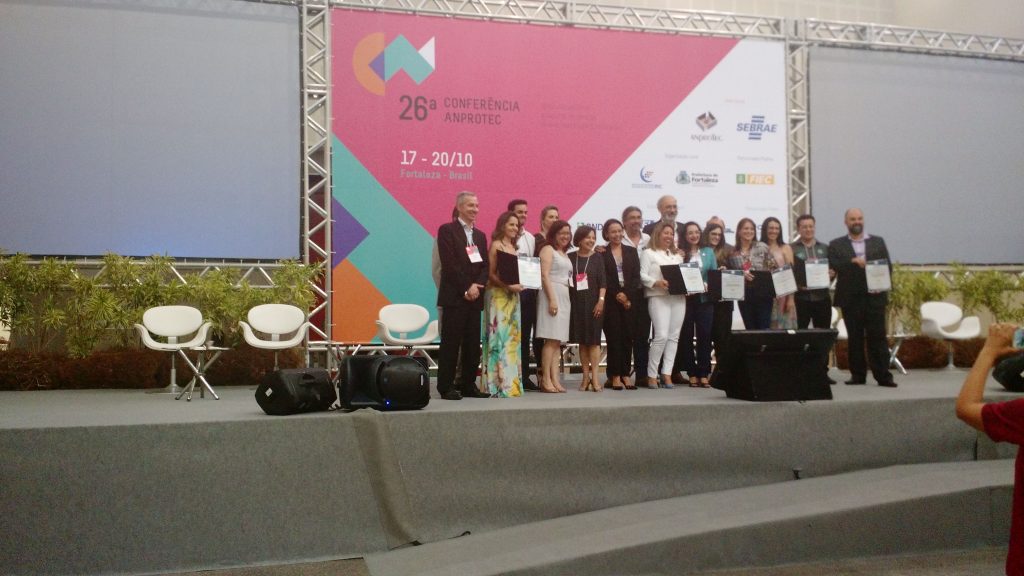 The development of Cerne model is the result of efforts undertaken by the National Association of Promoting Entities of Innovative Enterprises (Anprotec), in partnership with the Brazilian Service of Support for Micro and Small Enterprises (Sebrae), in response to the growing need of the Brazilian movement of incubation to expand quantitative and qualitative results, to increase its results to society.
Styled Reference Center for Support for New Projects, the aims CERNE create a model and standard of performance, in order to expand the capacity of incubators generate, systematically, successful innovative projects. Thereby, creates a baseline for the incubators of different areas and sizes can use basic elements to reduce the level of variability in achieving success of the supported companies.
Different documents show the Cerne model, in three levels.
Executive summary: Destined to leaders of incubators. Displays overview, principles and advantages of the model deployment.
Reference term: Intended for managers, consultants and auditors. It presents principles, structure and model detail, including all key processes and key practices that should be adopted by the incubators.
Implementation Manual: Intended for managers, consultants and auditors. It presents implementation of logistics, deployment planning and detailing practices. Esse documento busca esclarecer e facilitar o processo de implantação do Cerne, incluindo as evidências a serem apresentadas durante o processo de certificação
Quer saber mais sobre o CERNE?Acesse a ANPROTEC: http://www.anprotec.org.br/cerne/
Veja o vídeo que achamos para você entender o modelo! 🙂
The following two tabs change content below.
Equipe de pesquisadores com foco na transformação do conhecimento de forma tangível e utilitária para a sociedade, governo e empreendedores, through education, research and extension. Atuamos de forma colaborativa e em rede, conectando pessoas e organizações ao nosso propósito.
Latest posts by VIA Estação Conhecimento (see all)