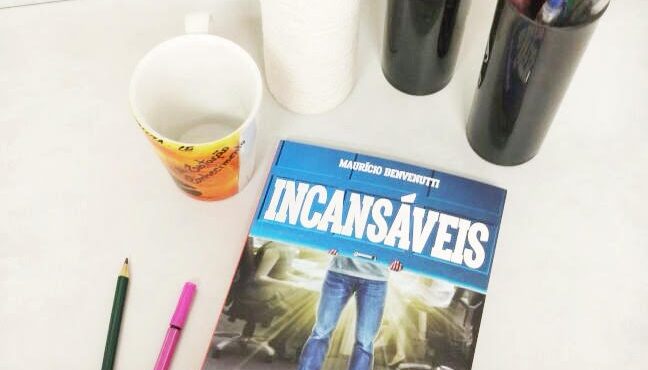 Book release: Incansáveis
VIA was present at the book launch "Incansáveis" Maurice Benvenutti yesterday, on the 24 of October, the innovation center ACATE.
Know what your value, which its differential and know makes a difference in the market, says Maurício Benvenutti in his lecture.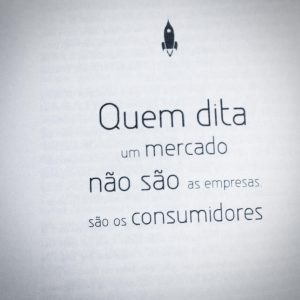 Benvenutti comments in his book, as new or already established businesses should be conducted within the new unprecedented reality. It challenges the reader to think differently and confronts management theories that have now become insufficient.
Mauricio, caused the audience with reflections as, how long a company can be competitive in the market working alone, and that innovation is done worldwide,making it necessary partnerships for progress between companies.
He talked about the changes in values ​​that has been going on in society, as UBER who broke fast with the taxi system, WhatsApp that broke the telecommunications industries, the hotel industry has been corrupted by Airbnb and AMAZON which changed its business model, now focusing on quick delivery services, com a AmazonFresh.
He spoke about the automotive industry and trends in the Silicon Valley to 2020 and how innovation can occur in cycles.
Also spoke of the importance of technology in 3D printers, and how they impact the market and the world.
Also said that in his opinion, all quick service, repetitive and cheap will be replaced by technology in a short period of time, we have to prepare for the social impact that is happening simultaneously where major technology centers are producing renewable energy.
Soon the creative process will be daily and exceeded median thought. The whole society seen as disruptive tends to have new business models, but the main thing is to improve the behavior and experience of people in the process. Recalling that all entrepreneurial attitude requires at least a schedule to succeed!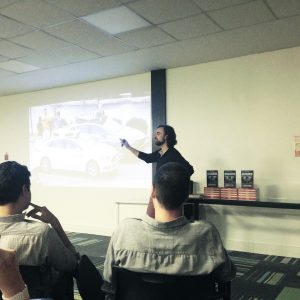 The following two tabs change content below.
Equipe de pesquisadores com foco na transformação do conhecimento de forma tangível e utilitária para a sociedade, governo e empreendedores, through education, research and extension. Atuamos de forma colaborativa e em rede, conectando pessoas e organizações ao nosso propósito.
Latest posts by VIA Estação Conhecimento (see all)