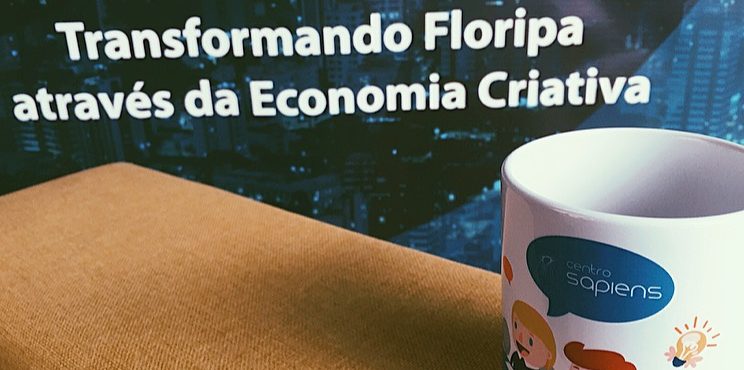 There are almost three decades various interventions have occurred in the central areas of certain cities with the proposal to provide certain improvements in or seeking urban renewal. The urban setting may suffer different types of interventions, each with its characteristic, with exact understanding of what you can inflict on the landscape, aiming different results. And that is where the concept of Urban Revitalization!
The Urban Revitalization can be defined as a cluster of measures and actions that arise in order to apply a certain area a new value, to enable this new efficiency and a new sense in its use, aiming at improving the space and its surroundings.
in Florianopolis, on the island more "quirida" of Brazil, this initiative came about through a project called Center Sapiens. The main objective of the case is that the Mideast city history back to life and is a center of creative economy of Florianópolis, for this, the project aims Lobbying on behalf series of continuous actions and fostering the territorial technological development aimed at promoting the creative economy with a focus on tourism, gastronomy, art, design and technology, in addition to predict changes in the region, such as the electrical wiring, which will go underground, expected improvements in sidewalks, the analysis of the use of historical surrounding buildings to receive startups and urban planning as a whole.
Faced with creative and innovative solutions imposed by Sapiens Center to transform the urban environment, Featured are some initiatives that are already underway, como por exemplo, o collaborative map of the creative economy surrounding the Sapiens Center, o Cocreation Lab considered a pre-incubator of ideas and coworking, the implementation of the Fair "Live City", the reopening of the new Public Market and the revitalization of the Victor Meirelles Museum. Other strategies that have been developed in favor of Sapiens Center is the Urban Traces Movement, started in August 2016, from a group of architects and other professionals, the Movement has already made several interventions in the region in the quest to understand the current reality of Florianópolis!
via www.centrosapiens.com.br you can get even more inside of all the claims of Sapiens Center!
The following two tabs change content below.
Equipe de pesquisadores com foco na transformação do conhecimento de forma tangível e utilitária para a sociedade, governo e empreendedores, through education, research and extension. Atuamos de forma colaborativa e em rede, conectando pessoas e organizações ao nosso propósito.
Latest posts by VIA Estação Conhecimento (see all)