Around the world covering Innovation Habitats
A VIA fez um processo de investigação e mapeamento de vários Habitats de Inovação pelo mundo.
Innovation habitats have shown significant results in the international sphere , considered by government agencies as positive public policy instruments regarding regional development . They are also appreciated and valued by the companies they are associated with and, alongside the startups movement , several habitats gain prominence .
In order to share VIA's knowledge in an interactive way , the map below provides a trip around the world covering various innovation habitats .
Confira aqui o mapa da VIA com os Habitats de Inovação do mundo.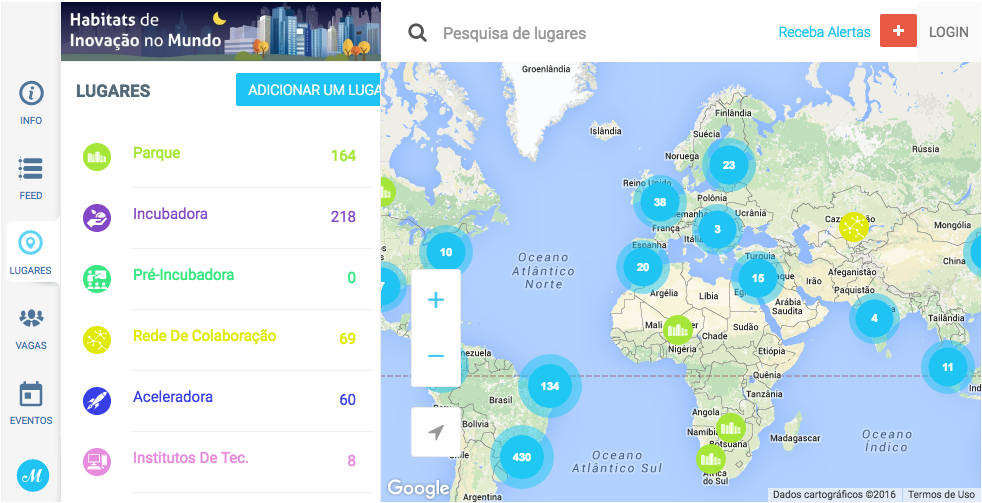 The following two tabs change content below.
Equipe de pesquisadores com foco na transformação do conhecimento de forma tangível e utilitária para a sociedade, governo e empreendedores, through education, research and extension. Atuamos de forma colaborativa e em rede, conectando pessoas e organizações ao nosso propósito.
Latest posts by VIA Estação Conhecimento (see all)