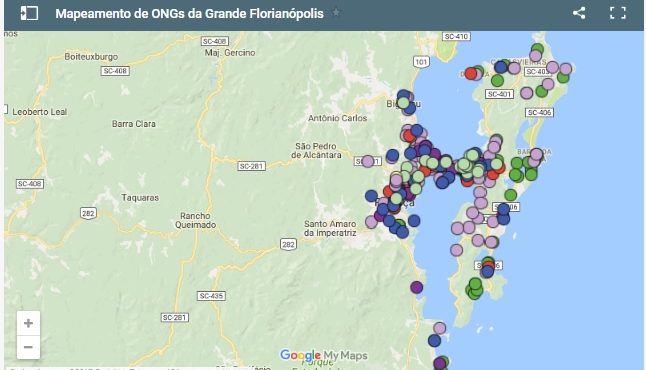 ICOM has map of NGOs in Florianopolis,,pt,In the wave mapping,,pt,We highlight the work of,,pt,Community Institute Florianópolis,,pt,fills a database with the contact information of civil society organizations active in the Greater Florianópolis,,pt,The goal is to know the organizations that develop environmental projects,,pt,to promote work and to recognize them as partners in promoting the city's social development,,pt,See the map,,pt,contact by email,,pt,icomfloripa@icomfloripa.org.br,,en,or telephone,,pt,You can also access the map of Florianopolis innovation ecosystem developed in partnership with the Florianópolis City Hall,,pt,Sapiens and Global Entrepreneurship Network Center,,pt!
Na onda do mapeamento, destacamos o trabalho do Instituto Comunitário Grande Florianópolis that, desde 2006, preenche um banco de dados com as informações de contato das Organizações da Sociedade Civil atuantes na região da Grande Florianópolis.
O objetivo é conhecer as organizações que desenvolvem projetos socioambientais, para divulgar trabalho e para reconhecê-las como parceiras na promoção do desenvolvimento social da cidade.
Veja o mapa –> link <–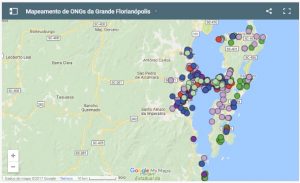 Para participar, entrar em contato pelo e-mail icomfloripa@icomfloripa.org.br ou telefone (48) 3222-5127.
What do you think? Você também pode acessar o mapa do ecossistema de inovação de Floripa elaborado em parceria com a Prefeitura Municipal de Florianópolis, Centro Sapiens e Rede Global de Empreendedorismo – Floripa!
The following two tabs change content below.
Equipe de pesquisadores com foco na transformação do conhecimento de forma tangível e utilitária para a sociedade, governo e empreendedores, through education, research and extension. Atuamos de forma colaborativa e em rede, conectando pessoas e organizações ao nosso propósito.
Latest posts by VIA Estação Conhecimento (see all)