Evento internacional reune a comunidade de parques tecnológicos
Workshop internacional Belt & Road 2021
O Grupo Via Estação Conhecimento esteve presente na sétima edição do workshop internacional "Belt & Road", junto a participantes e organizações de 20 países.
Do 09 a 30 de abril, na cidade de Beijing, China, o Instituto GEI "Great Wall Enterprise Institute", sediou a sétima edição do workshop internacional "Belt & Road Workshop 2021". O evento reuniu profissionais de parques tecnológicos, centros de inovação e incubadoras de 20 países integrantes da comunidade "B&R" (Belt and Road").
Desde 2013, o workshop promove o intercâmbio internacional de experiências no desenvolvimento dos parques tecnológicos, centros de inovação e incubadoras, possibilitando o avanço do processo tecnológico industrial.
No entanto, a consequência da pandemia da COVID19, essa edição do evento, assim como a edição de 2020, foram realizadas integralmente na modalidade online. Além dos organizadores e palestrantes da China, o evento contou com a participação dos representantes da ASEAN (Associação de Nações do Sudeste Asiático), e dos parques tecnológicos e ecossistemas de inovação de 20 países.
Os países participantes da sétima edição foram: Tailândia, Indonésia, Vietnam, Filipinas, Camboja, Paquistão, Arábia Saudita, Egito, Marrocos, Rússia, Hungria, Polônia, Sérvia, Montenegro, Bósnia e Herzegovina, Bulgária, Geórgia, Romênia, Azerbaijão e Brasil.
Por que "Belt & Road"?
Existem várias denominações para se referir ao um dos maiores projetos de desenvolvimento econômico da China. Este projeto é mundialmente conhecido pelas siglas "BRI" (Belt & Road Initiative), ou "OBOR" (One Belt, One Road); mas também é popularmente chamado "a nova rota da seda".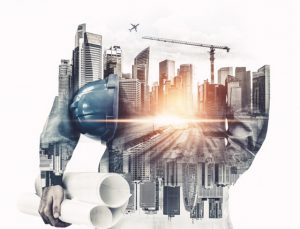 O "Belt & Road" nada mais é que um projeto de iniciativa chinesa de infraestrutura regional e global lançado oficialmente pelo Presidente Xi Jinping em 2013. O projeto que visa o relacionamento com mais 60 países do globo tem como objetivo o investimento principalmente nas áreas de transporte e infraestrutura, tanto terrestre como marítimo.
Na visão de Nascimento e Maynetto (2019) "Para a elaboração conjunta de um projeto tão grandioso como o OBOR, deve estar presente uma confluência de interesses estratégicos, assim como de visões de mundo e identidades frente às instituições internacionais".
Palestras e apresentações internacionais
As 23 palestras do evento foram apresentadas por: representantes de Parques tecnológicos, agências de inovação, Universidades, incubadoras, Ministério de Ciência e Tecnologia e empresas inovadoras chinesas.
O conteúdo foi organizado em cinco eixos temáticos:
Tema 1 – O desenvolvimento dos Parques tecnológicos e o sistema de Ciência, Tecnologia e Inovação na China.
Tema 2 – Parques Científico – Tecnológicos na China (Na prática).
Tema 3 – Ciência, Tecnologia e Inovação na China (Instituições).
Tema 4 – Novas empresas inovadoras Chinesas.
Tema 5 – Apresentação dos países participantes e organizações internacionais.
A apresentação dos 20 países participantes do evento aconteceu nos últimos dois dias do evento (29 e 30 de abril).
Assim, o objetivo foi apresentar o ambiente de inovação do país, e compartilhar com os demais participantes as generalidades de cada país quanto à inovação, e o grau de desenvolvimento de cada ecossistema.
O Instituto GEI
O organizador do evento, Instituto "GEI", (Great Wall Enterprise Institute), é uma agência de consultoria chinesa que presta serviços na área de Ciência, Tecnologia e Inovação para o setor público e privado desde 1993.
Embora a matriz esteja localizada na cidade de Beijing, o "GEI" conta com 16 escritórios estrategicamente distribuídos nos principais centros urbanos do país.
Vale destacar também, que das 180 "High-Tech Zones" (Zonas de alto desenvolvimento tecnológico-industrial) do país, 120 já contaram com os serviços de consultoria do GEI.
A comunidade CISIP
Por outro lado, a CISIP (Community of International Science-Industry Parks), é uma ONG internacional projetada e desenvolvida pelo Instituto "GEI" desde 2019.
Qual a missão da CISIP?
Facilitar a cooperação entre os parques científico-tecnológicos do "B&R" (Belt & Road),
colaborar com a inovação e empreendedorismo,
fomentar o desenvolvimento além das fronteiras,
fomentar o intercâmbio em inovação e cultura científica,
criar uma plataforma internacional ganha-ganha.
Como a CISIP funciona na prática?
A comunidade atua como uma plataforma profissional internacional de parques científico-tecnológicos, e possibilita que estes compartilhem experiências profissionais e unam esforços para crescer com qualidade e sustentabilidade
Quem integra a CISIP?
Atualmente, a comunidade está formada por: 120 parques científico-tecnológicos da China, mais de 20.000 empresas de tecnologia, 40 parques tecnológicos da região "Belt & Road" e organizações inovadoras de 24 países.
A ANPROTEC (Associação Nacional de Entidades Promotoras de Empreendimentos Inovadores), integra a comunidade CISIP desde a sua criação em 2019.
Atividades pós-evento
Vale destacar, que a comissão organizadora do evento tem realizado um mapeamento do perfil dos participantes de cada país, para incluí-los na rede e fomentar as interações entre os demais participantes e organizações.
Desta forma, durante o mês de maio, a CISIP vem organizando reuniões com os participantes dos 20 países do "Belt & Road Workshop 2021". As reuniões pós-evento, tem por objetivo receber o feedback de todos os participantes ouvindo as suas sugestões para o aprimoramento dos futuros workshops.
Assim, os organizadores conseguem manter uma comunicação constante com todos, estimulando as conexões e interações entre os atores e instituições já cadastrados na plataforma.
Referências Bibliográficas
Nascimento, L., e Maynetto, M. (2019). One Belt, One Road: a iniciativa chinesa de infraestrutura e a sua repercussão no BRICS. Brazilian Journal of International Relations. v.8 n.1 (2019). https://doi.org/10.36311/2237-7743.2019.v8n1.07.p117
The following two tabs change content below.
Alison Bibiana Autino Cabrera
Advogada Trilíngue, natural do Uruguai. Graduação em Direito pela URCAMP/RS. Mestranda em Propriedade Intelectual e Transferência de Tecnologia para a inovação pela UFSC. Especialista em Direito Público e pós-graduanda em Direito Aplicado pela FURB. Atua com ênfase no Direito Internacional: imigração, investimento estrangeiro, internacionalização de empresas, negócios e contratos internacionais. Membro da Comissão de Direito e Relações Internacionais da OAB/SC.
Latest posts by Alison Bibiana Autino Cabrera (see all)