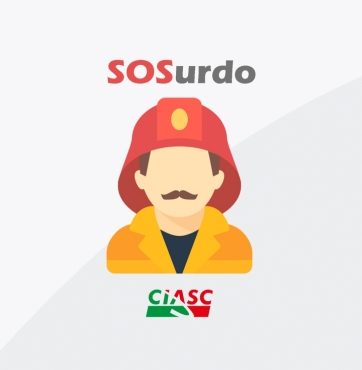 SOSurdo developed in Hackathon #DesenvolveSC is available
First of Hackathon is available #DesenvolveSC!
SOSurdo: assists the hearing impaired in contact with emergency centers. The service offers assistance in traffic accident cases, prehospital care, fire, rescue and other rescue options.
Disponível em: https://play.google.com/store/apps/details?id=br.gov.sc.ciasc.bombeiros.sosurdo&hl=pt_BR
See what the member Marco Antonio Ferreira Curi talked about the team's participation HACK SOFT!
The following two tabs change content below.
Equipe de pesquisadores com foco na transformação do conhecimento de forma tangível e utilitária para a sociedade, governo e empreendedores, through education, research and extension. Atuamos de forma colaborativa e em rede, conectando pessoas e organizações ao nosso propósito.
Latest posts by VIA Estação Conhecimento (see all)