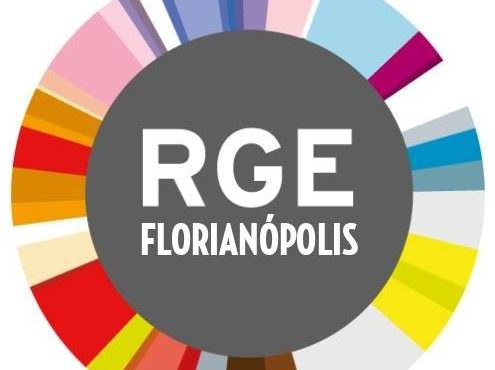 Global Entrepreneurship Network
Come novelty around!!!
VIA members of the Knowledge Center are already connected as representatives from Florianópolis Local Committee in the project Global Entrepreneurship Network (RGE) – world's largest entrepreneurship movement organized by the Endeavor Institute, responsible for coordinating the RGE, mobilization of other partners and carry out all the necessary support for enabling movement in Brazil.
You know what a RGE? If no, VIA explains!
O que é?
It's a great action that believe in the cause of entrepreneurship as capable of generating social economic development and transform realities, and looking, through its network, the media and the entrepreneurial ecosystem connected and activated, promote improvements in the Brazilian entrepreneurial environment.
Purpose
Contribute to creating an environment in which these people feel invited to undertake and to find the most favorable conditions for their business prosper
Expectancy
RGE believes that Brazil can become a world reference in the theme of the entrepreneurial ecosystem.
The training event prepared by Endeavor in São Paulo organized a meeting that brought together representatives of local committees 15 municipalities in Brazil, where we had the opportunity to witness a schedule up there in motivating: a full inspiration lecture held by the founder of Poit Energia and Endeavor Entrepreneur Wilson Poit, a chat with Regina Esteves and Leandro Machado on the connection between people and government and to close the day with a flourish: a super workshop creation developed by Telles Institute with the theme Design Thinking!
For Maria Carolina Zanini (member of VIA) "The experience of having participated in RGE's training was a great learning, result of our cultural and social diversity among the states that were brought together by a common goal: make our country more enterprising and innovative ". As for Jadhi Vincki Gaspar (member of VIA) "O evento proporcionou um conjunto de ações e conhecimento que nos motivou ainda mais a agir em prol do empreendedorismo em Florianópolis, além de propiciar networking com pessoas dispostas a trocar know-how".
Veja o que rolou no evento!
Hoje, há um Comitê Local de Florianópolis composto por diversas instituições que estão se organizando para aumentar seus membros e disseminar a cultura empreendedora!
Follow,pt face do Comitê de Floripa!
What do you think? Quer entrar no movimento? Escreva para o Comitê Local! 🙂 rgefloripa@gmail.com
Em Santa Catarina há Comitês em Joinville e Tubarão! Agite sua cidade e entre para o movimento!
The following two tabs change content below.
Equipe de pesquisadores com foco na transformação do conhecimento de forma tangível e utilitária para a sociedade, governo e empreendedores, through education, research and extension. Atuamos de forma colaborativa e em rede, conectando pessoas e organizações ao nosso propósito.
Latest posts by VIA Estação Conhecimento (see all)