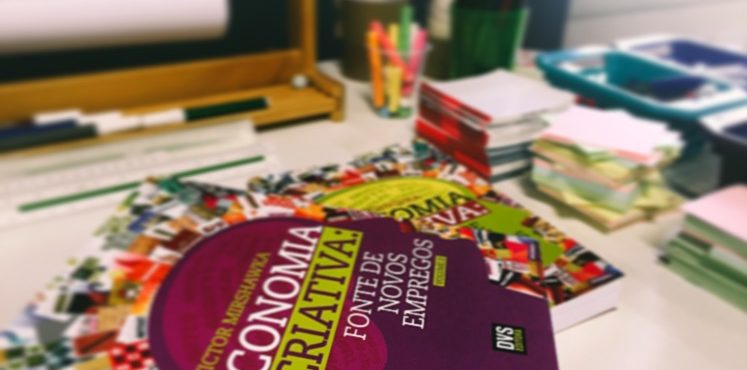 What is Creative Economy?
Today we will talk about one of the key terms used by the entrepreneurs of the new economic profile: Creative economy!
This new segment of the economy was set to name business or operating models that originate in activities, products or services developed from knowledge, creativity and intellectual capital of individuals with a view to generating employment and income, and is currently considered one of the sectors that is growing faster in the economic world.
Sendo assim, the creative economy has emerged as a way to boost economic growth through an alternative means for development, in other words, esse modelo pode ser considerado uma "Economia sem chaminés". Why have the greater the emphasis on creativity and to use cultural and social characteristics of each region as advantages in local growth and production of goods and services, the creative economy may cover several areas, como: Architecture, handicraft, Performing Arts, Visual arts, Toys, Cinema, Design, entertainment, Gastronomia, Fashion, Music, Pesquisa e Desenvolvimento, Advertising and marketing, industry Editorial, Software, Television and Radio, Tourism and Videogames.
VIA's tip to learn more:
1) read the book The Creative Economy, de John Howkins.
2) read the book creative entrepreneurship, Mariana Castro, which brings nine full stories on new Brazilian and their creative endeavors entrepreneurs.
3) Watch the documentary PressPausePlay, that discusses the changes of art and creativity in the digital age.
The following two tabs change content below.
Equipe de pesquisadores com foco na transformação do conhecimento de forma tangível e utilitária para a sociedade, governo e empreendedores, through education, research and extension. Atuamos de forma colaborativa e em rede, conectando pessoas e organizações ao nosso propósito.
Latest posts by VIA Estação Conhecimento (see all)