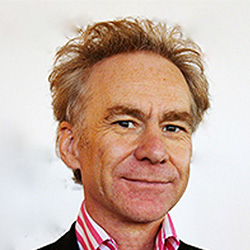 Andy Pratt
Professor of Cultural Economy – School of Arts and Social Sciences Department of Sociology – University of London
Professor Pratt is an internationally acclaimed expert on the topic of the cultural industries. He is a Fellow of the Royal Society of Arts, a Fellow of the Royal Geographical Society, and an Academician of the Academy of Social Sciences. He joined City University as Professor of Cultural Economy in 2013. He has developed definitions of the cultural sector that are used as standard measures by UNCTAD and UNESCO and Andy has worked as a consultant or advisor for national and urban policy makers, and the EU, UNESCO, UNCTAD, World Bank and WIPO, and the British Council.
Information: https://www.city.ac.uk/about/people/academics/andy-pratt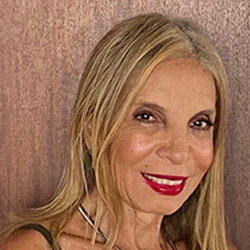 Edna dos Santos-Duisenberg
International Consultant and Policy Advisor Creative Economy & Development
Retired economist and UN international diplomat with a 30-year international career at the UN in Geneva. She created the UNCTAD Global Creative Economy Database, releasing the first statistics on the world trade in creative goods and services. She is Vice President of the International Federation of Multimedia Associations (Canada) and Associate Adviser to the United Nations Institute for Research and Training (UNITAR). Member of the International Council of the Creative Industries Policy and Evidence Center (PEC/NESTA) in London, UK. Visiting Advisor and Professor of the Masters in Creative Economy at the Rey Juan Carlos University of Madrid and Post-Graduation in Creative Cities and Territories at the University of Alcalá in Spain.
Information: https://www.linkedin.com/in/edna-dos-santos-duisenberg-3b104058/?originalSubdomain=ch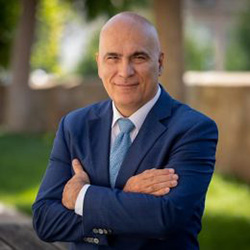 PhD in Innovation Ecosystems from La Salle URL, Telecommunication Engineer from La Salle and UPC and MBA from ESADE. He also holds diplomas from Massachusetts Institute of Technology (MIT), University of California-Berkeley and Universitat Ramon Llull. He is President of La Salle Technova Barcelona – – La Salle Innovation Park, Founding President of XPCAT (Catalan Network of Science Parks), Vice-President of APTE (Spanish Network of Science Parks and Areas of Innovation) and Past President of IASP (International Association of Science Parks). The central line of his activity is the promotion of Knowledge-based Economy and Society in order to consolidate Knowledge Cities on Smart Cities.
Information: https://www.salleurl.edu/en/la-salle/directorio/josep-miquel-pique-huerta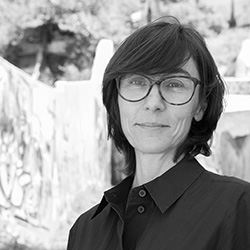 Graduated in Social and Cultural Communication from the Catholic University of Portugal, she develops her work at the Municipality of Lisbon – Department of Economy and Innovation – in projects in the areas of Creative Economy and the Productive City Cluster – such as the Mouraria Innovation Center and the Interreg Urban Manufacturing program, developing Public Policies and Strategies to support this ecosystem.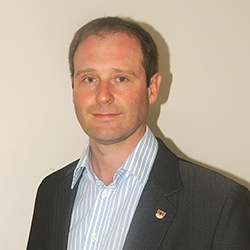 Post-Doctorate in Public Administration, Entrepreneurship and Tourism from the Universities of Minho, Évora and Algarve, Portugal and in Public Policy and Creative Economy from the Universities of Tilburg and Breda, Netherlands. PhD in Human Sciences: Sociology and Politics from the Federal University of Minas Gerais, Minas Gerais (MG), Brazil. Administrator and Master in Administration from the Federal University of Santa Catarina (UFSC). Associate Professor, Graduate Program in Public Administration, Federal University of Viçosa, Viçosa, Minas Gerais, Brazil. Leader of the Research Group on Management and Development of Creative Territories of the Administration and Public Policies Nucleus, Brazil.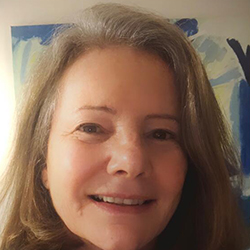 Doctor in Social Communication (PUC-RS). Full Professor at Feevale University. Professor in Hospitality courses and in the Masters in Creative Industry, she coordinates the Creative Industry Research Group (CNPq) and the Creative Cities Laboratory at Feevale. Member of the Research Ethics Committee at the Universidade Feevale, the Tourism Observatory at USP, the Municipal Tourism Councils of Novo Hamburgo and Campo Bom. Research and publishes on Creative Cities in topics involving tourist production and consumption, as well as socioeconomic development .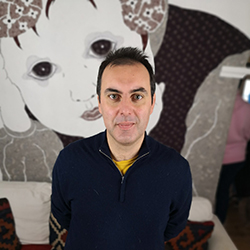 Founder and general director of Hub Criativo Buinho, a creative hub based in the interior of Portugal that works at the intersection of arts, technology and society. Carlos Alcobia has a PhD in Design and his research is mainly focused on the topics of creative economy and community resilience. He coordinates the digital education efforts within the organization, mostly aimed at training local schools in the Baixo Alentejo sub-region and in 6 different municipalities. Among his main responsibilities in the educational field at Buinho, Carlos is responsible for the general conception of activities in the areas of digital fabrication, STEAM education and robotics, as well as the training of teacher modules.
Professor of Placemaking and Events at the University of Applied Sciences Breda and Professor of Leisure Studies at the University of Tilburg in the Netherlands. He has worked extensively in the field of cultural tourism and is the creator of the concept of creative tourism. His current research interests focus on the creative use of space for the creation of places and cultural, social and economic development.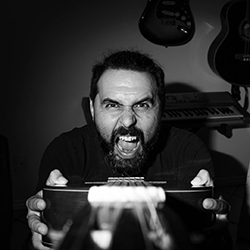 Graduated in Advertising and Propaganda, Master in Social Communication, and Doctor in Social Communication, with the thesis ""Points for an approximation between digital games and communication"."He was Coordinator of the Journalism, Public Relations and Advertising and Advertising Courses (2007-2014) and founded the Graduate Course in Digital Games at Feevale University. He was a partner and founder of the Advertising Agency Engenho de Ideias and the developer Ludema Game Studio. He is currently Coordinator of the Master's Degree in Creative Industry at FEEVALE University in Novo Hamburgo / RS, is Coordinator of the Creativity Laboratory and founder of the Interdisciplinary Ibero-American Network for Research in Creative Economy. He represents the University in the work groups of the Secretariat of Culture, and in the Secretariat of Innovation of the Government of the State of Rio Grande do Sul.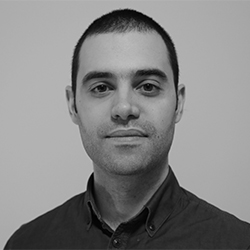 Doctorate in Audiovisual Communication from the Complutense University, professor and coordinator of the Degree in Film at Escola das Artes – Portuguese Catholic University. Researcher at CITAR – Center for Research in Science and Technology of the Arts and member of the Scientific Association ICONO14 (Spain) and AIM (Portugal), he has several publications and has participated in scientific events and projects on cinema, audiovisual narrative, film reception and pragmatics, cinema and education, script writing or creativity. He was co-coordinator of the books "Aprender del cine: narrative y didactica" (2014), "Oficios del cine: manual for cinematographic practices" (2017) and "Fusions in cinema: education, didactics and technology" (2018). Since 2017 he has collaborated with UNESCO as an external consultant on activities and projects of the Creative Cities Network. He has been working in cinema since 2007, mainly in the area of Production and Script.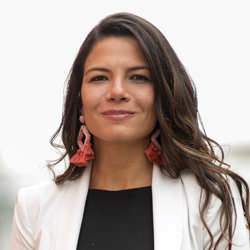 Govern and International Relationship graduation from the Externado University of Colombia. Master degree in Urban Public Politics from the Sciences-Po Paris University. At FUGA, before assuming her Director position, she served as Deputy Director at the Center management, where she was in charged of the Bronx Creative District project. She also led stratagies to strengthen the cultura and creativel ecossystem in downtown Bogota. She was Director of the Bolivar Cuture and Tourism Institute, Director of the Jazz Festival of Mompox, IDB consultante, and was in charged of the cultural sector at the Colombian Embassy in South Africa, among others.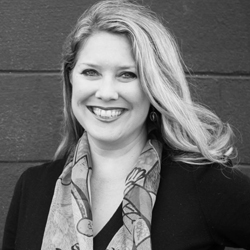 Kate Pittman has served as the ViBe Creative District nonprofit's Executive Director since 2016. The ViBe Creative District is a 501c3 which exists to promote, support, connect, and inspire the arts and creative industries to boost the local economy and enhance the quality of life in the City of Virginia Beach. Working collaboratively with local businesses, city staff and local artists, Kate organizes and leads community building events, including public art projects. Networking with 100 businesses/individuals in support of the nonprofit, she actively promotes the District's arts-inspired events. Kate has over 16 years of nonprofit management experience and has raised over $1Million dollars for the ViBe District.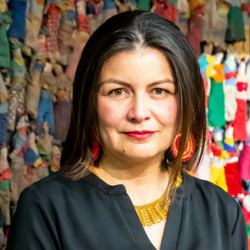 Angelica Arias is Executive Director of the Metropolitan Institute of Heritage of Quito and has been linked to the construction of public policies, both at the national level as Minister of Culture and Heritage and Undersecretary of Social Memory, and local in the Municipality of Quito. She is Co-president for Latin America of the Climate Heritage Network and is part of the Academic Committee of the Organization of World Heritage Cities for the implementation of the 2030 Agenda.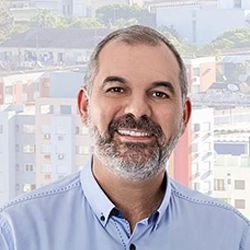 Graduated in Civil Engineering at Santa Maria Federal University. MBA in Business Management by Getulio Vargas Foundation. Former President of the Civil Construction Industry at Santa Maria – Sinduscon - SM. Former Director of the Federation of Rio Grande do Sul Industries - FIERGS. Former President of Santa Maria ´s Chamber of Commerce, Industry and Services - CACISM. Director of Fabricon Componentes for Civil Construction Ltd and Director of the company DC2 Engineering Ltd, with the function of Santa Maria vice Mayor.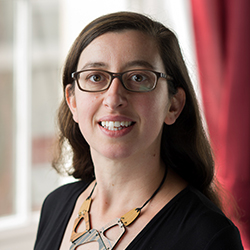 Reader in Creative Economy at the Department for Culture, Media and Creative Industries at King's College London (UK). She is interested in cultural policy, cultural and creative work and creative higher education. She has published extensively on the role of creative and cultural industries in local development. She is also internationally recognised for her work on creative graduates' careers and employment outcomes. She has previously led and coordinated two AHRC international research networks, one on the role of 'Higher Education in the Creative Economy' (2012-2014) and one on 'Understanding and Supporting Creative Economies in Africa'" (2017-2020). She is currently involved in the H2020 EU funded project Developing Inclusive and Sustainable Creative Economies (DISCE) and the AHRC funded project Future Festivals South Africa: Possibilities for the Age of Covid-19.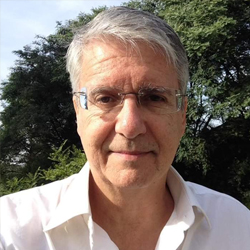 He was a professor of Portuguese at Mackenzie University (SP) and a professor of Greek language and literature at the Department of Linguistics, Classical and Vernacular Letters at UFPR. Founder of UrbsNova – Social Design and Innovation Agency, he has developed several projects, including Via Eixample, in Barcelona, and since 2013, the Creative District of Porto Alegre. Award for Innovation in Tourism by the State of Rio Grande do Sul.
25 years of experience in the technology and innovation market in national and international projects. Estreitar – Distrito Criativo Executive Coordinator, Advisor of the Florianopolis Business Association (ACIF). Former Superintendent of Science, Technology and innovation at Florianopolis City Hall (2017-2021). He was responsible for implementing the pioneering Municipal Innovation Law, the Innovation Centers Municipal Network and Florianopolis Living Lab. Besides that, he coordinated the Programme "Florianópolis Cidade Criativa Unesco". Master in Management Administration and innovation in organisations (ESAG - UDESC). MBA in Technology Innovation Management (SOCIESC). Graduated in Computer Science (UNISUL), he is also an external researcher at VIA Estação Conhecimento research group (UFSC), and professor in postgraduate courses in subjects related to Innovation management and smart cities.
DPhd in Geography by Rio de Janeiro Federal University (2009). Professor and Researcher in the Professional Master in Management of Creative Economy at ESPM-Rio, where he leads the Economy Creative Lab, Development and Territory, having held the position of Master Coordenator from 2/2018 to 04/2021; he is also a Professor at the Geography Department and Environment at PUC-Rio, where he is a researcher at the Territorial Management Research Group of Rio de Janeiro state.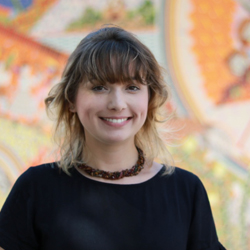 Urban lawyer, master and doctoral candidate at the Federal University of Santa Catarina with a doctoral internship at Sapienza Università di Roma. She is the research leader at Instituto Aliança Urbana, vice president of the Urban Law Commission of OAB / SC and researcher at VIA Estação Conhecimento in the area of urban and citizen innovation. She works on strategic innovation projects in the interface with private entities, the third sector and the public sector at the municipal, state and federal level.
Clarissa Stefani Teixeira
PhD in Production Engineering from the Federal University of Santa Catarina. She is a professor at the Department of Knowledge Engineering (EGC) at the Federal University of Santa Catarina. In the scientific area, she has more than 190 published articles and is a reviewer for 20 national and international journals. She is Editor-in-Chief of the International Journal of Knowledge Engineering and Management. She works with projects and public-private partnerships and in the implementation of government innovation laboratories, mainly with experience in changing the culture to innovation in public institutions and in the implementation of open innovation processes. She is the leader of VIA Estação Conhecimento research group, which focuses on innovation and entrepreneurship habitats. (via.ufsc.br). The group has methodologies for ecosystem orchestration, implementation and operation of a maker environment, incubators, pre-incubators, innovation centers, living labs, creative districts, open innovation spaces with startup interaction and gamification for innovation. In 2021 she was classified by the AD Scientific Index (Alper-Doger Scientific Index) as one of the most influential scientists in Latin America (the AD Scientific Index is a classification and analysis system based on the scientific performance and the added value of the scientific productivity of each scientist).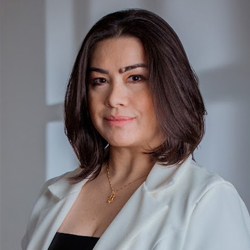 Fabiane Frois B Weiler is an economist, a PHD in Regional Development and a posdoc researcher at the Graduate Program in Engineering and Knowledge Management/UFSC. It is dedicated to the study of knowledge and innovation policies aimed at urban planning and regional development. She works as a consultant, project manager and teacher in higher education.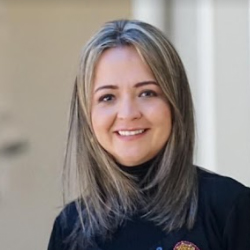 Adriana Padilla Leal is specialist in Marketing and Public Opinion, from the Pontificia Universidad Javeriana, Social Communications and Journalist from the La Sabana University and scholarship holder for startups acceleration program from the London School of Creative Startups. Adriana Padilla Leal was born in Ibagué and she has worked for more than 20 years in culture and creativity proyects as axes of economic and social development, working in managerial positions, both in the public and private sectors, allowing her to have demonstrable results in the formulation of public policies, public-private partnerships, city ​​marketing strategies and the implementation of social projects with social components within the framework of culture and creative industries. She has served as director of cultural and creative industries at the Bogota Chamber of Commerce and led the specialized agendas of productive development for Bogotá. Likewise, she directed the Gilberto Álzate Avendaño Foundation (FUGA – for its acronyms in spanish) and the management of the Project "Bronx Distrito Creativo", recognized as one of the 12 ADN of Bogotá, engine and example of urban and social transformation from culture and creativity. Her commitment has led her to recognize the importance of listening to the sector, knowing its needs and promoting partnerships and articulations, allowing focus the culture on the development of Colombia.